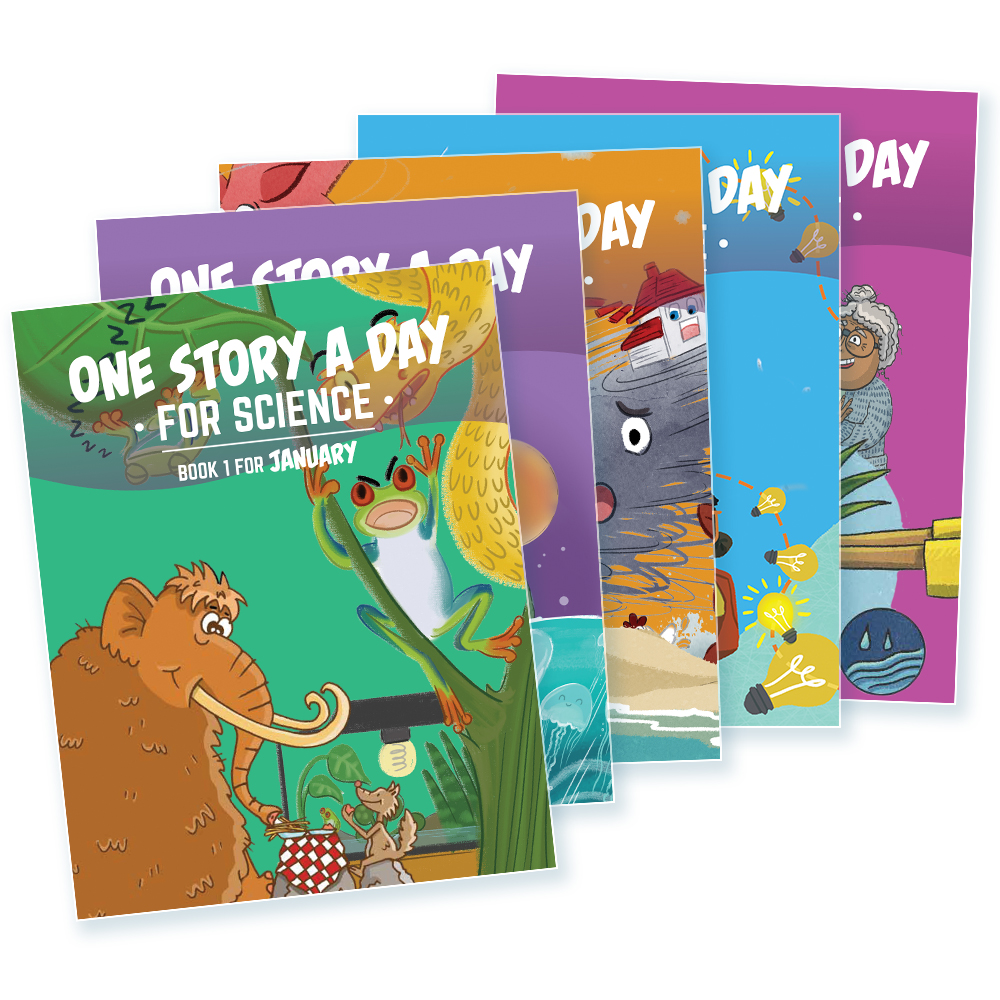 One Story A Day for Science: April
Story 1: Smaller Than Small
Story 2: Spunky—the Little Squawker!
Story 5: A Dangerous Wind
Story 6: Fight, Flight, Freeze
Story 7: Miles of Muscles
Story 9: Master of Disguise
Story 11: A Lesson in the Garden
Story 12: What's Behind the Fence?
Story 16: Watch Your Head!
Story 17: Puzzling About the Platypus
Story 18: What about the Wheel?
Story 20: Jessica's Contact Lenses
Story 21: A Doctor for Pets
Story 22: Katherine Johnson
Story 23: What Is the Temperature?
Story 24: Now That's Magnetic!
Story 25: The Sea Will Come
Story 26: Crazy for Ears!
Story 27: Athletes of the World
Story 28: Drinking Water–1
Story 29: Drinking Water–2