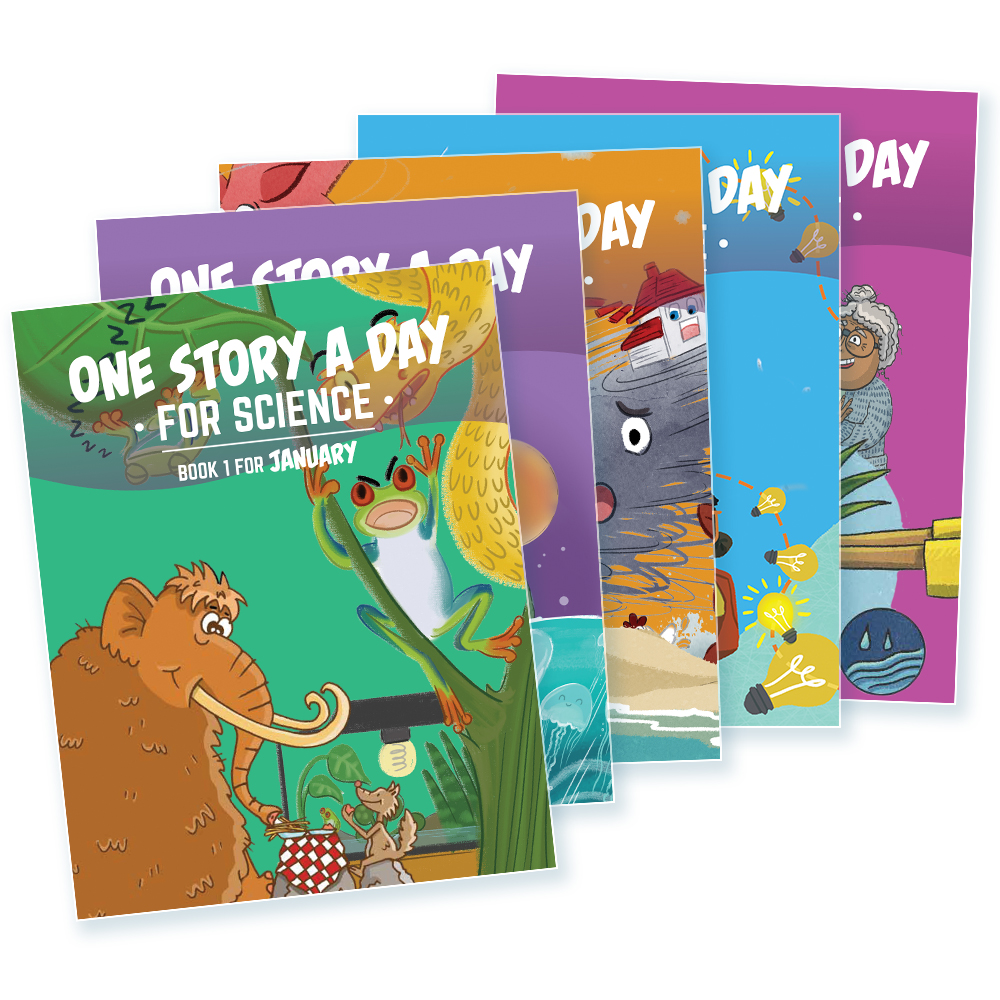 One Story A Day for Science: March
Story 3: Grandpa's Telescope
Story 4: The Joy of Doing
Story 8: Why Do Cats Land on Their Feet?
Story 9: A Nice Big Blanket!
Story 11: Maddie Gets Caught
Story 12: Turn Off the Sun
Story 15: Track and Field Team
Story 16: Water on the Floor
Story 17: A Fire-Fighting Hero
Story 18: Last But Not Yeast
Story 19: A Plant That Eats Bugs
Story 21: Can You Hear Me?
Story 22: The Garage Sale King
Story 23: The Buzz On Bees
Story 24: Newton's Second Law
Story 26: It's All in the Family
Story 27: At the Pet Store
Story 30: Bells and Clocks and Time
Story 31: The Beating Heart